Storage Field Day 16 – I'm going on an Adventure!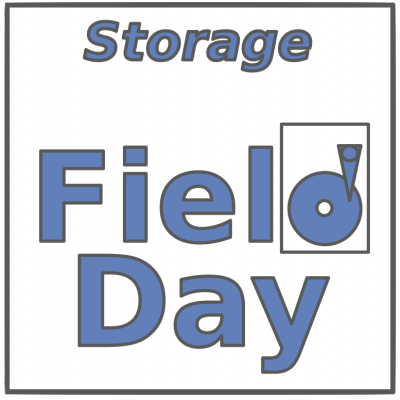 ***Update – Added NetApp session to Timetable.
This is a bit of a late post, however it is done. In less than a week now, I will be boarding my first ever international flight as I will be heading over to Boston, MA, USA for 4 days. Why? I have been invited by the good folks at GestaltIT and the Tech Field Day (TFD)  team to attend and be a delegate at Storage Field Day #16. (SFD16).
This is a great honour to be a part of, an opportunity where I can meet likeminded folk, discuss storage and general technology while diving deep into the guts of the products, meet vendors and staff and most importantly of all, to learn and grow in the knowledge and experience that will come from attending.
What is Storage Field Day?
Well.. as this is going to be my first Tech Field Day event that I am attending, there is only so much I know at this point in time, however I will try and explain it best I can.
Storage Field Day, along with Cloud, Networking, Mobility and Data field days, is a 2-3 day event where a group of delegates selected by the TFD team are taken to multiple sessions presented by vendors on their technology. Each vendor presenting purchases a time slot in which they will discuss their technology, either their current or latest and greatest coming to market, as well as possibly discussing their roadmap. During the sessions, the delegates have an opportunity to ask the hard questions, discuss their views and experiences and  write up their thoughts on the information presented, while being completely open and honest.
Storage Field Day #16
Storage Field Day 16 will be a 2 day event, travelling around the city and outer city of Boston, MA. held between the 27th and 28th of June, 2018. There are currently 6 sponsors for the event announced, each purchasing a session or two to present on their choice of product. The sponsors and session times for #SFD16 are: (Taken from SFD16 page)
Each session will be streamed on the #SFD16 page for the viewers at home/office. 
What am I hoping to get out of attending?
I would be lying if I said that I wasn't nervous for a couple of reasons. The first reason being that I have never travelled international for and have to wrangle customs at LAX (Of all the airports) in a 2.5 hour stopover. The second is the unknown of what happens at a Tech Field Day event, I have watched a number of streams and recordings from previous events, but that only shows so much, it certainly has given me an idea of how the delegates contribute to the session.
I guess my nerves stem a little from seeing the list of bright minds that will be there as delegates, the list is absolutely packed, and then there is me, but that I see as a good thing. I have a completely open mind about what to expect walking in, the tips that I have received from previous delegates have all lead to "You will walk away with having a completely new look on everything in the vendor/technology space." So I am excited to make the very most of this and hopefully do a well enough job to be invited back again.
Keep an eye on this blog, there will be lots of content being produced over the next couple of weeks. Also check out the #sfd16 on Twitter and make sure you check out the live streams and recordings.
**Disclaimer: All delegates have their airfares, accomodation and travel (and sometimes extra activities) paid for by the vendors presenting.